This is a post about gratitude and counting my blessings.
Like many others, I'm continuing to spend most of my time at home these days… and weeks… and months. As a senior, I'm in a vulnerable category in terms of Covid and I take it seriously. I run essential errands and take a daily 5-mile walk on a non-crowded textile beach. Otherwise, I'm here.
First, a bit of background info: My husband and I live smack dab in the geographic center of San Francisco. This photo, taken on our roof, will give you some idea of the setting.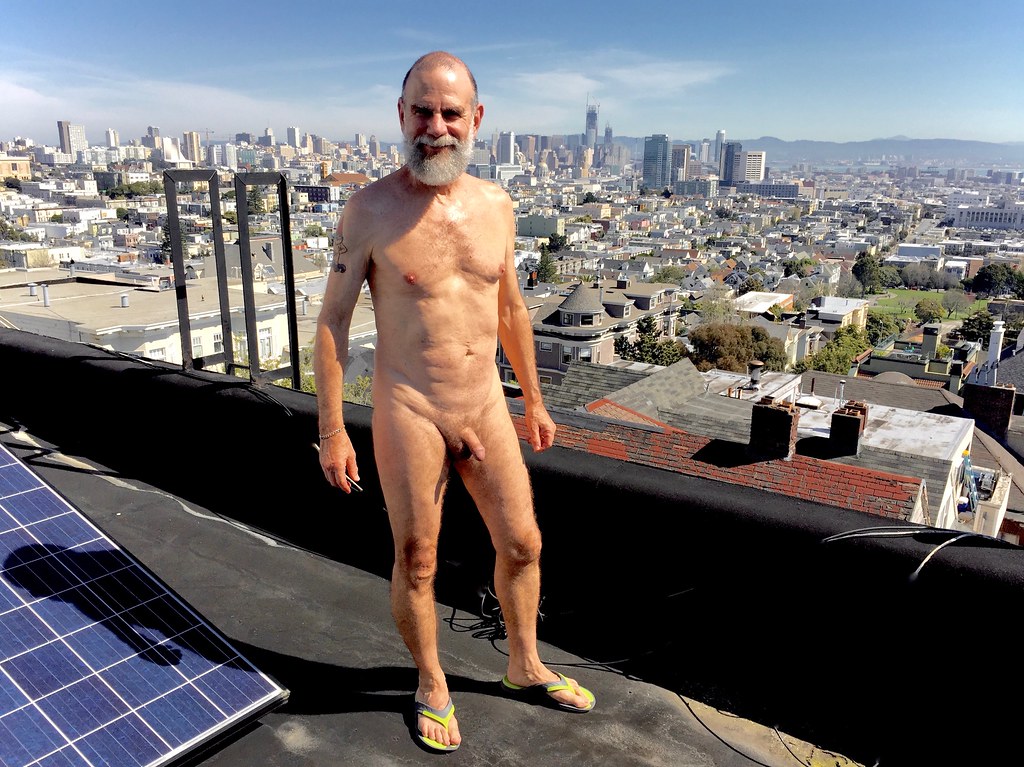 I spent 17 years of my adult youth in a tiny apartment in Manhattan, with a view of the building across the street (a woman once stopped me on the sidewalk to say that her window looked into mine, and did I know that people could see me walking around naked? … but that's another story). I never imagined that I would have an urban home with outdoor spaces, yet here we are with a garden, a deck, and a view that goes on for miles. We always enjoy them, but, until this period of sheltering-in-place began, I had never fully imagined being endlessly stuck indoors without them. I feel such empathy for whoever is living in my former apartment in midtown Manhattan during the lockdown.
The other day, I received a thank-you gift from a company I had referred someone to. It's a small tripod for my smart phone… a nice way to up my selfie game. I took it down to our little back garden to try it out, and that is where the gratitude begins. There I was, taking a selfie in the garden with my new toy, and I suddenly felt a huge rush of appreciation.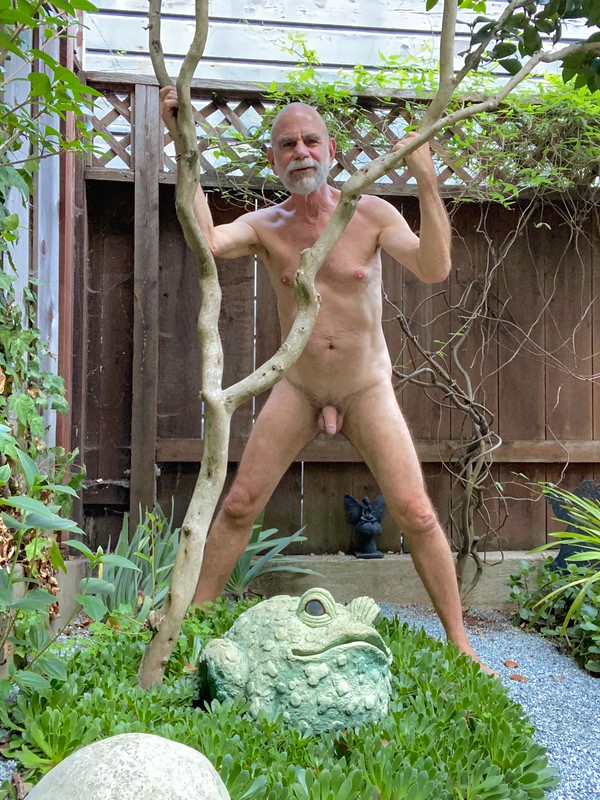 Not only do I have the garden itself, but also the freedom to enjoy it in the nude. It's fairly private, and the one family who overlook it are 100% comfortable with having a nudist next door for the past 22 years (we've even camped together 6 times at Burning Man). They took this photo of me during a recent socially distanced conversation across our respective decks, and then airdropped it to me.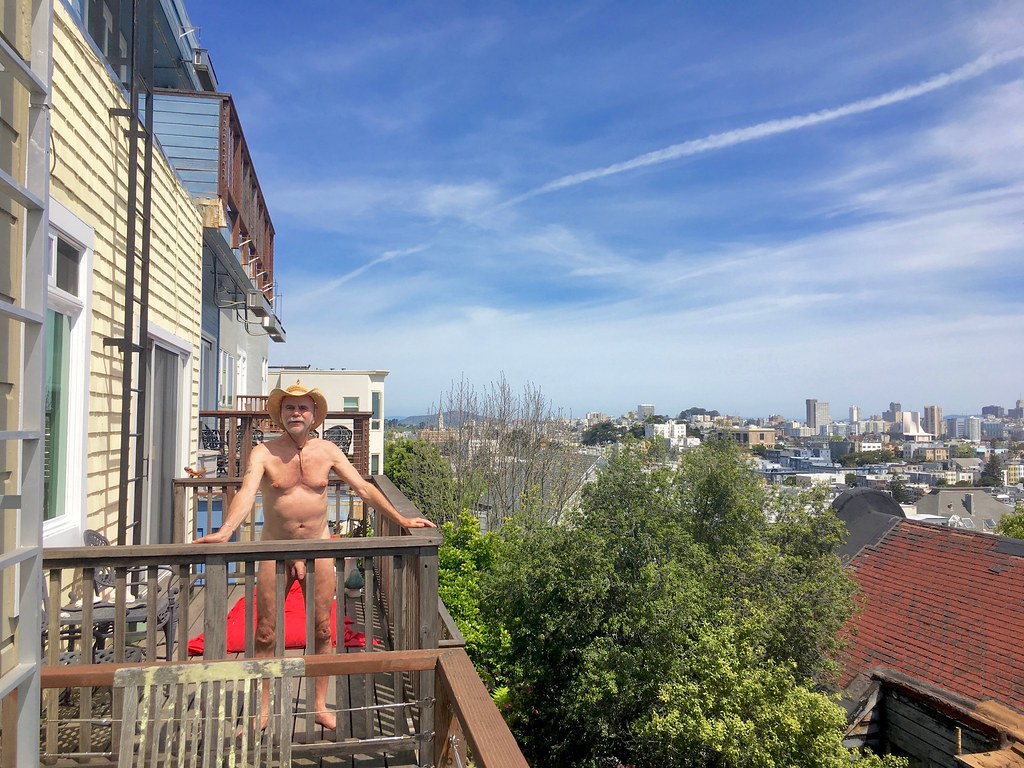 Urban living may not be for everyone, but it suits me. It's not by coincidence that I live in a city with a clothing optional beach (too short for my exercise walks). This is beautiful Baker Beach, practically in the shadow of the Golden Gate Bridge. On weekdays, I've found it easy to maintain social distance here. Thanks to a steady breeze and plenty of space, no mask is needed.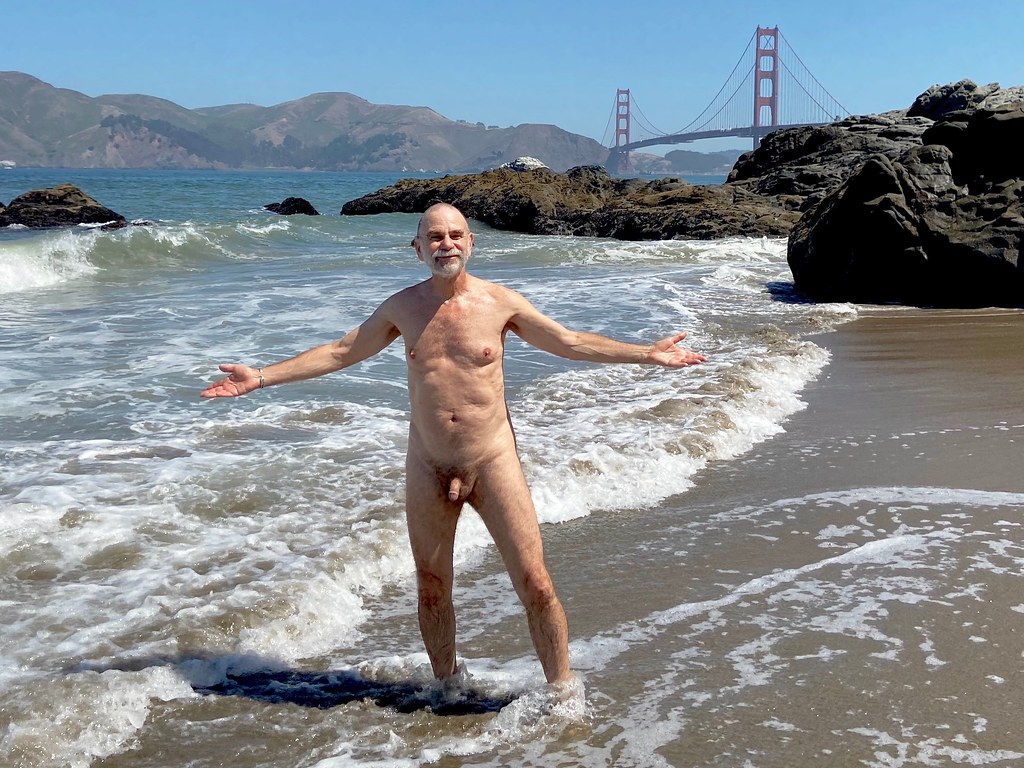 It may not be technically legal these days, but street nudity causes hardly anyone to bat an eye in my neighborhood. Even at the height of the pandemic in July 2020, I couldn't resist celebrating National Nude Day!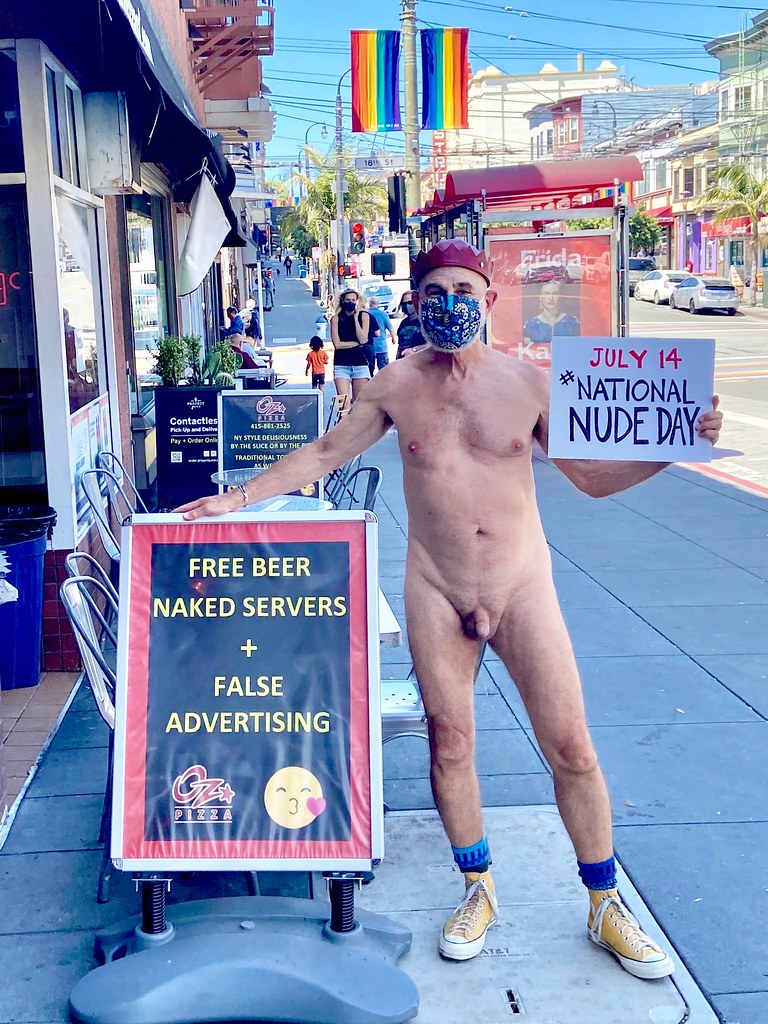 This dyed-in-the-wool nudist has plenty to be thankful for… even in these strangest and most challenging of times.